Founded in 1980, Neurological Specialties has been serving the Tampa Bay Area for more than 30 years.

Providing high quality, compassionate healthcare.
Our office is conveniently located at 2816 West Virginia Avenue, in Tampa, Florida. Our medical and support staff are committed to providing compassionate, state-of-the-art neurological care.
We participate in Medicare, United Health Care, Blue Cross and Blue Shield, Humana, Cigna, Great West, Aetna, Workers Compensation, and many other insurance plans.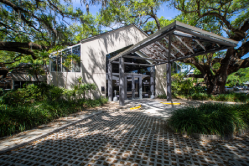 Hours:
MON: 8:30 - 5:00
TUE: 8:30 - 5:00
WED: 8:30 - 5:00
THU: 8:30 - 12:00
FRI: 8:30 - 5:00
Go to Top