Dear Patients,
We are monitoring the CDC and WHO recommendations and adjusting our protocols to align ourselves with the guidelines to ensure we provide you with responsible healthcare that is proactively reducing opportunities for the spread of the Coronavirus. We therefore request that you refrain from coming to our office if you have a fever and cough.
We're trying to limit the number of people in our waiting room at once, so we ask that you please only bring one family member with you to an appointment. Lastly, we'd like to ask everyone to please maintain appropriate social distancing when in our waiting room.
If you're an established patient who is 65 or older and you would like a consultation via Telehealth, please give our office a call. We're here for you during this stressful time, please don't hesitate to call the office with any questions or concerns you may have.

Are Each Board Certified
Founded in 1980, Neurological Specialties has been serving the Tampa Bay Area for more than 30 years.

Providing high quality, compassionate healthcare.
Our office is conveniently located at 2816 West Virginia Avenue, in Tampa, Florida. Our medical and support staff are committed to providing compassionate, state-of-the-art neurological care.
We participate in Medicare, United Health Care, Blue Cross and Blue Shield, Humana, Cigna, Great West, Aetna, Workers Compensation, and many other insurance plans.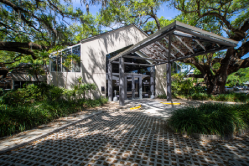 Hours:
8:30 a.m. to 5:00 p.m., Monday through Friday
Go to Top